Press Release Distribution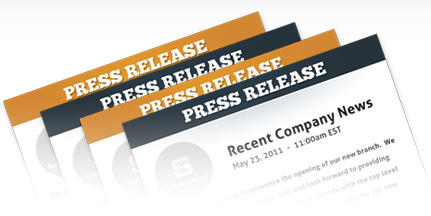 What is a Press Release?
A press release is a submitted communication that claims to announce a newsworthy topic. Each press release from Fission SEO is written in standard news format. The press release will incorporate a single Search Phrase and get distributed to a different network than the article submission services. This hand submitted press release service is geared for establishing credibility with the search engines resulting in higher rankings.
Announce new products, new services, or any news in your industry through a Press Release with fission SEO.
Press Release Packages
Original Press Release Written plus Submission to 50 Press Networks
Original Press Release Written plus Submission to 100 Press Networks
New!! Google News Article Format

Google news is a high traffic site that Google uses to distribute press releases to the world. They have a VERY specific format and structure for submission. This service requires you choose one of the distribution methods above, and add the Google News formatting on extra.
Google News Press Release - Format & Submission