Healthworks Becomes Highly Visible Online
Fission SEO's expertise with Google Places and SEO Services has resulted in increased visibility for the Healthworks WNY website. Working together, Healthworks has secured first page positions for over 20 search phrases as well as visibility in Google's highly visible Places results.
The results are clear online and increased traffic to their website is documented!
We have solutions for every budget. Fill out the form to the right to begin improving your results or see more examples of how Fission SEO made an impact below.
Take Advantage of Google Places, Improve Results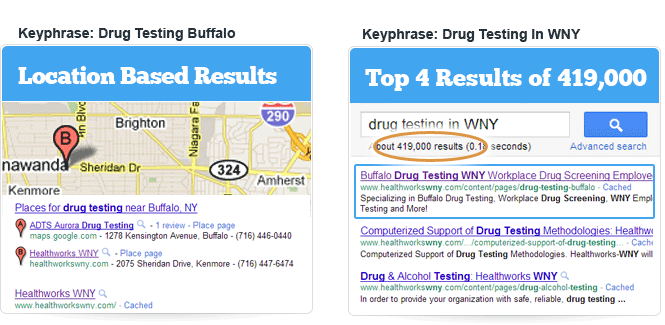 | | |
| --- | --- |
| Ranking high on Google Places greatly improves your visibility while making it easy for your potential customers to find your website and your office! | Healthworks is literally dominating the first page with the top 4 spots all linking directly to their website. |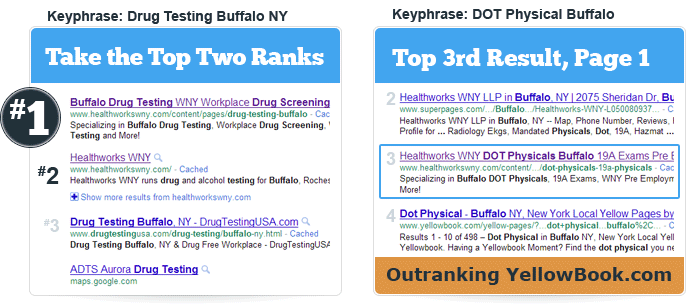 | | |
| --- | --- |
| Healthworks holds multiple top positions for several keyphrases. | With great results across multiple key- phrases, saturating your market makes finding your site easy. |
Personalized Campaigns Get You Your Results
With the creation of phrase specific landing pages and specially selected keywords, Fission SEO is able to gather valuable information from site visitors and monitor your conversion rates for all of your configured goals. This information allows even further refining of your campaigns, netting you the better and better results with time.