SEO Keyword Content Integration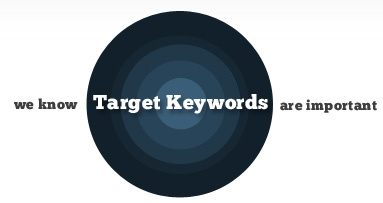 Why Put Keywords In My Content?
Keyword rich content is an essential part of Search Engine Optimization (SEO). Ideal content will flow naturally and contain lots of keywords. Fission SEO's professional writers will revise existing content using a number of guidelines for the most SEO friendly pages. Our Search Engine Optimization technicians will focus search phrases and keywords inside your actual website text with the ideal ratios. HTML headings (<h1>, <h2> etc.) will be added or revised to encourage maximum search engine traffic as part of this service.

Keyword Content Integration
Allow Fission SEO's professional staff to revise your website's content with the Search Engine's protocol and ensure your pages are as search engine friendly as possible and receive top rankings for being compliant with the Search Engine guidelines!