Mobile Search Engine Optimization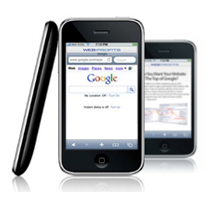 With the surging use of mobile devices and mobile search, the time has come when you have to think about your website's visibility using mobile SEO. 8 out of 10 people across the world are mobile searchers. The mobile landscape has revolutionized the way consumers and clients interact with your business and your products. Mobile users require a smart and faster experience!
This mobile revolution is changing consumer behavior and how customers interact with your website. As smart phones and other mobile devices become more popular and more widely used, your website needs to reflect this and provide an unmatched user experience!
Our Mobile Search Engine Optimization Services Include:

Web Forms to Collect Info

Our Mobile SEO Services will drive targeted traffic to your website and turns visitors into leads.

Keyword Optimization

Using best practices, Fission SEO delivers results and keep sites credible.

In-depth Analytics

Monitor your sales and see what customers respond to.

Mobile Website Development

Custom built, mobile friendly sites turn site visitors into customers & clients.



Mobile SEO Services
Unfortunately there are many competing theories around mobile SEO best practices and business owners, quite often, don't know where to begin. Fission SEO offers mobile SEO services that help small and medium-sized businesses navigate the often complicated waters of mobile marketing. We will help you define your mobile strategy and position your website for success. If you want your website to gain better rankings in the mobile search engines, contact Fission SEO today!